​​​​​​​​​In the beginning, ..there was "Smitty"
Eastern Excavating and Grading Inc. began as so many other small businesses do, in a small kitchen in a family home of Glenn and Dolores Smith. Without anything but the drive to succeed, and a determined work ethic, they began with one truck, and good old fashion hard work. "Smitty" endured countless long hours and days working tirelessly, slowly growing from one truck, to another and yet another. Eastern Excavating remained a small, one man show for years. But when that one man can do the work of 20, Eastern began to grow. Customers became friends, and a reputation for excellence quickly followed.
The only son of Glenn Smith, Brian was born not with a silver spoon, but with a green John Deere. From the time he could walk, Brian has lived and breathed only construction. He was raised in this community of Dirt Movers, and has sharpened his teeth on every aspect, influenced by some of the industries greats. From his first dump truck in 1990 to the fleet we currently have, Brian has done aspect of site development. Brian is a leader in his field and ensures that Eastern's customers benefit from his years of expertise.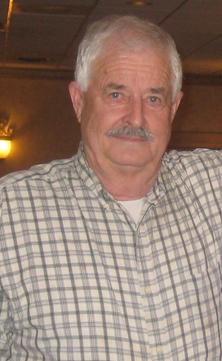 The only daughter of Glenn Smith, Tracey also was born into the legacy of site development. Leaving a career in sales and event planning, Tracey joined the family business full time in 2003. Which is about the first time most of you discovered there was a girl in the family. Together with her brother Brian, they have grown Eastern to be a reputable leader in their industry.
Tracey manages all aspects of Eastern's business from bonding, billing, contracts, and payables. She's happy to answer your phone call the old fashioned way!
The Smith family appointed son, Thad joined Eastern in 2010 and has been christened a full time Smith whether he likes it or not. Thad came to us with 25 years of experience in every aspect of site development, dirt moving, excavating, and estimating. His expertise and hands on knowledge has been invaluable to our growth and success. Thad's ability to get the job done no matter what issue may arise had led to a long list of returning happy costumers. Thad and Brian are a powerhouse team which will get your project completed on time, and on budget.